The Governor, with the consent of the State Senate, appoints four state tax commissioners. The Constitution of Utah directs the Tax Commissioners to administer and supervise the state's tax laws. To separate tax appeals and agency oversight from agency functions, the Tax Commissioners, in consultation with the Governor and with the consent of the State Senate, appoint an executive director to oversee the agency's day-to-day operations.
The Tax Commissioners primarily hear appeals on 37 different tax types. With the assistance of administrative law judges and the appeals support staff, the Tax Commissioners hold hearings and issue orders or final rulings on the various appeals before them. In Fiscal Year 2009-10, the Tax Commissioners received 4,080 appeals; a 9.7 percent increase over FY 2008-09 and more than double those received in FY 2006-07. To provide general guidance for taxpayers, the Tax Commissioners redact confidential information from orders involving statutory interpretation, substantive case law and new or complex issues and then post them on the Tax Commission website. Taxpayers may also subscribe online to receive notices of newly posted decisions. In addition to hearing tax appeals, the Tax Commissioners promulgate administrative rules which help clarify tax law administration.
By statute, the Tax Commissioners also manage several other functions. The Economic and Statistical Unit provides tax related data and analysis and produces economic reports. The Internal Audit Unit provides consistent review of agency functions. The Public Information Officer coordinates communication with media and other external organizations. In addition to their primary responsibilities, the Tax Commissioners function in official capacities such as serving on the Governor's Cabinet and chairing the Farmland Assessment Advisory Committee. Other commitments include coordination with local governments and organizations as well as participating in national organizations.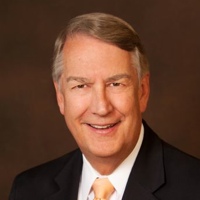 Commission Chair
John L. Valentine
Appointed and confirmed in September 2014. Graduated from Brigham Young University in accounting and economics. Obtained a Juris Doctorate degree from J. Reuben Clark Law School. A tax attorney with Howard, Lewis & Petersen, in Provo, Utah, and an adjunct Professor of Law in real property and tax at BYU Law School. Former member of the Utah House of Representatives and Utah Senate. Served as President of the Utah Senate.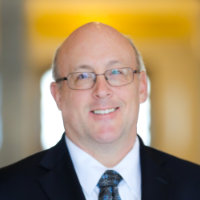 Commissioner
Michael Cragun
Appointed by Governor Herbert and confirmed by the Utah State Senate in 2009. Served as Lt. Governor Herbert's deputy chief of staff. Served as a Davis County Commissioner. Obtained a bachelor's degree from BYU and a Juris Doctorate degree from Lewis and Clark College in Portland, Oregon.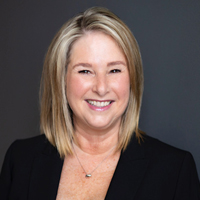 Commissioner
Rebecca L. Rockwell
Appointed and confirmed in 2015. A state and local tax attorney with over two decades of experience in Utah state government. She has extensive knowledge of the Utah tax code, tax case law, and administrative rules and procedures. Participated in the drafting of multiple tax code recodifications. Has provided legal counsel to the Utah State Legislature on issues including taxation, legislative process, complex transactions, economic incentives, legislative compensation, and public finance. Obtained a bachelor's degree in economics from the University of Utah and a Juris Doctorate degree from J. Reuben Clark Law School.
Commissioner
Lawrence C. Walters
Appointed and confirmed in 2018. Professor of public management and public finance for over 30 years. Taught at the Romney Institute of Public Management (Brigham Young University), George Mason University (Virginia), Erasmus University (Netherlands) and Xiamen University (China). Published four books and numerous articles and research reports on public finance, many on land-related taxes and charges. Served as a consultant to over a dozen countries and several international organizations, in addition to both state and local governments within the US. Received his bachelor's degree from Brigham Young University and his PhD from the Wharton School, University of Pennsylvania.